The Octava HDLAN Video Over IP Transmitters and Receivers are IEEE 802.3af PoE powered devices therefore power to the HDLAN transmitters and receivers are supplied over the ethernet cables thru a PoE supported Network Switch.
Scheduling automatic PoE powering ON and OFF to the HDLAN transmitters and receivers is simple using the Octava HDLAN Controller and eliminates unecessary power consumption.
Requirements:
1. Octava HDLAN Controller with Internet access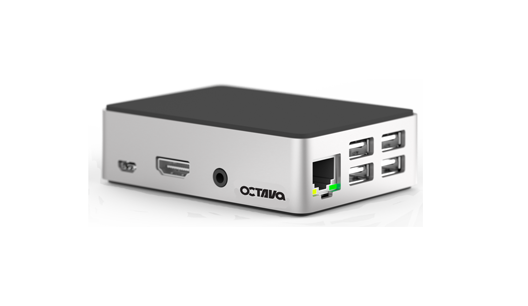 2. Supported Network switch must be from the list:
Cisco SG350-28P, SG350-48P,
Ubiquiti Edgeswitch-24,Ubiquiti Edgeswitch-48
Procedure
Step 1 Access the PoE Timer on the HDLAN Controller: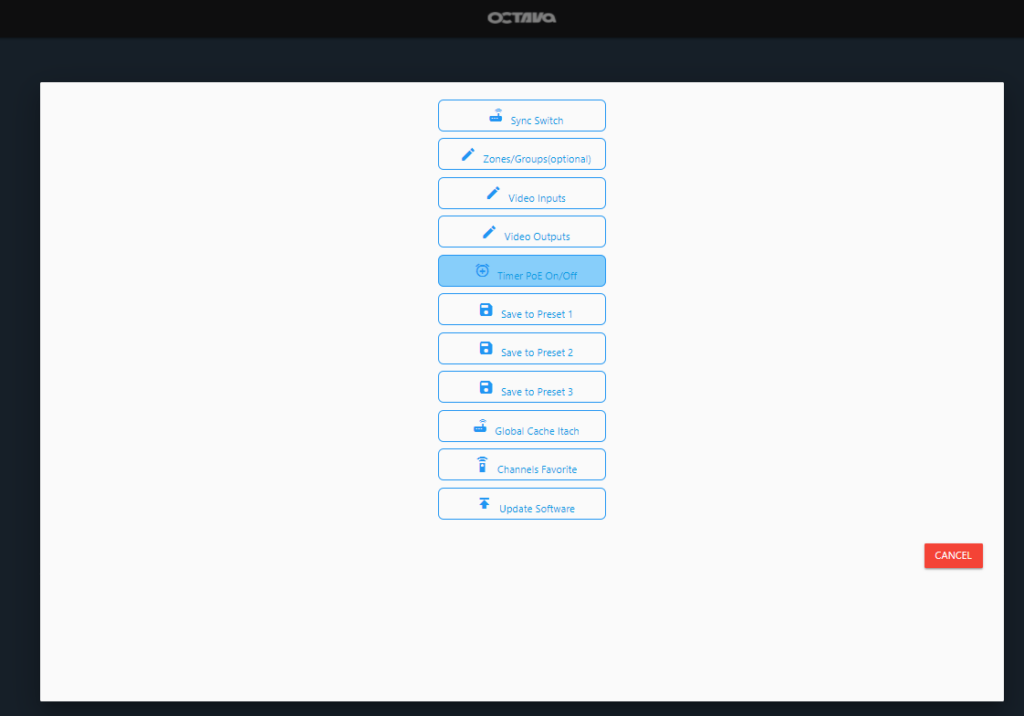 Step 2 Set the ON and OFF times.
Note- please verify the Server Time matches your current time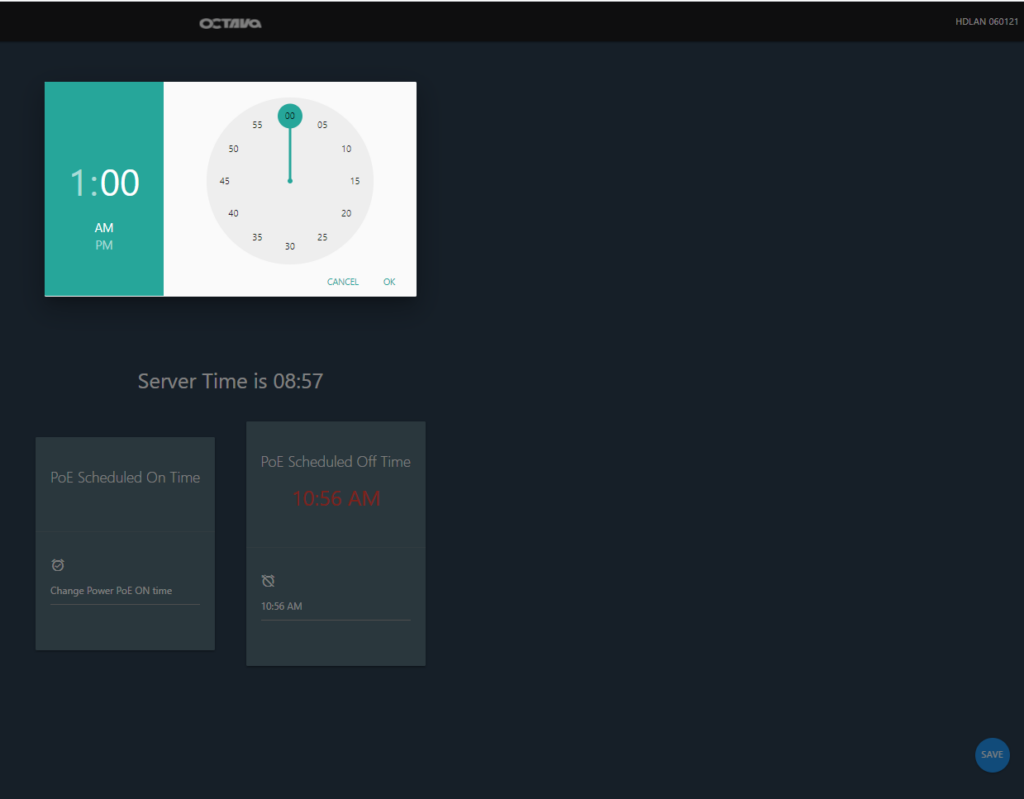 Step 3: Save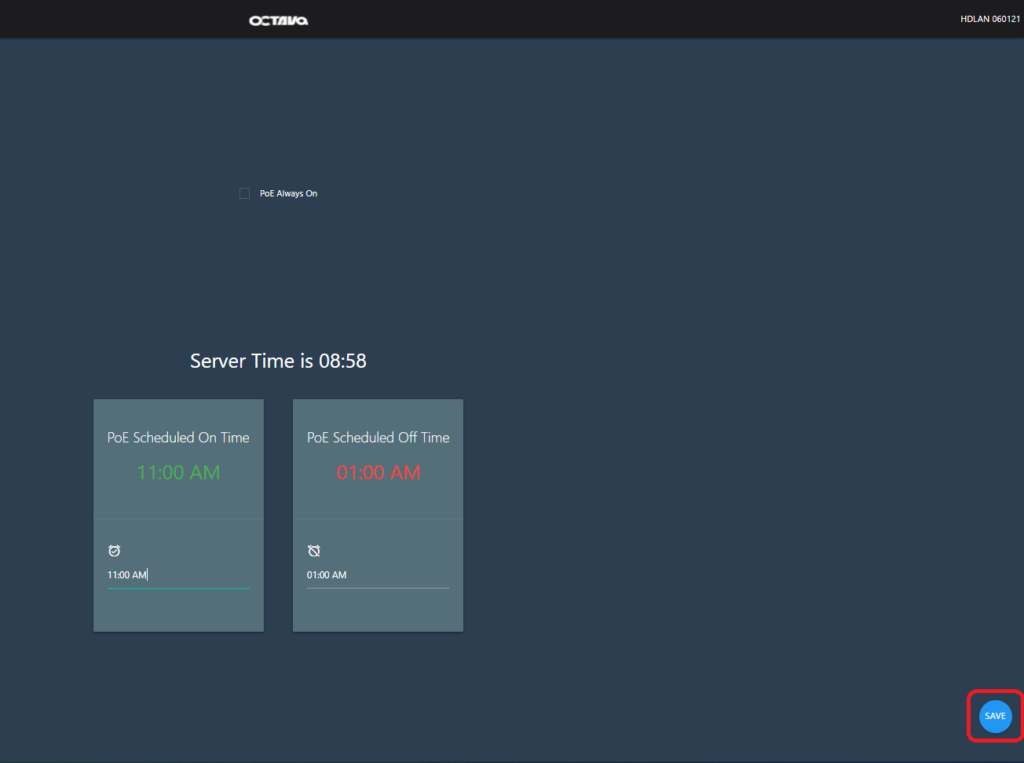 Done.