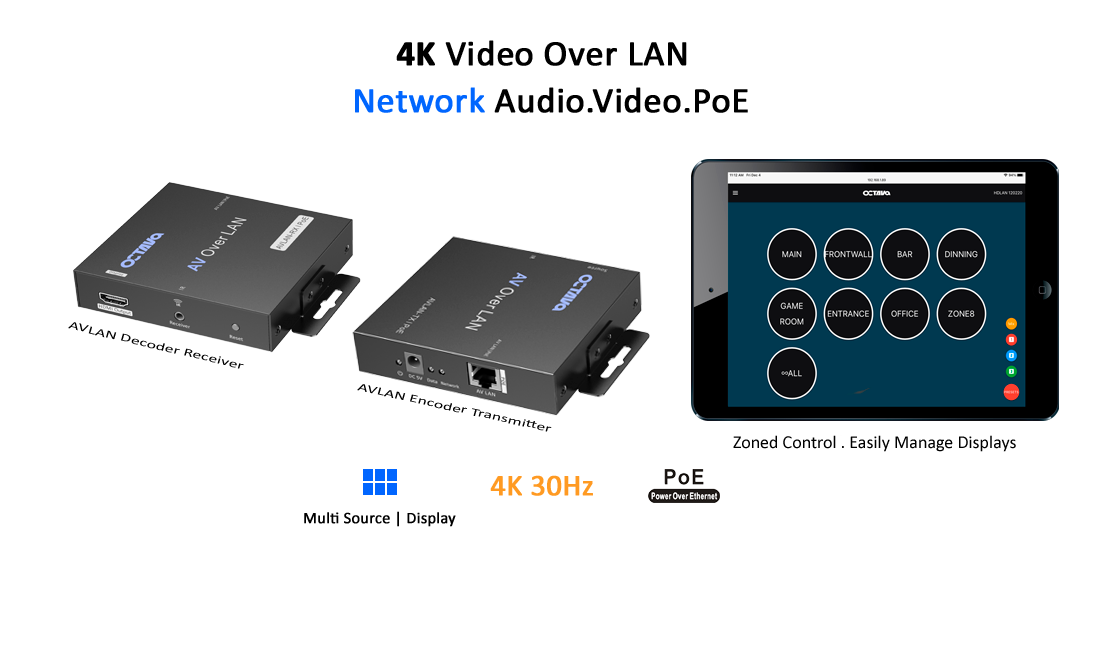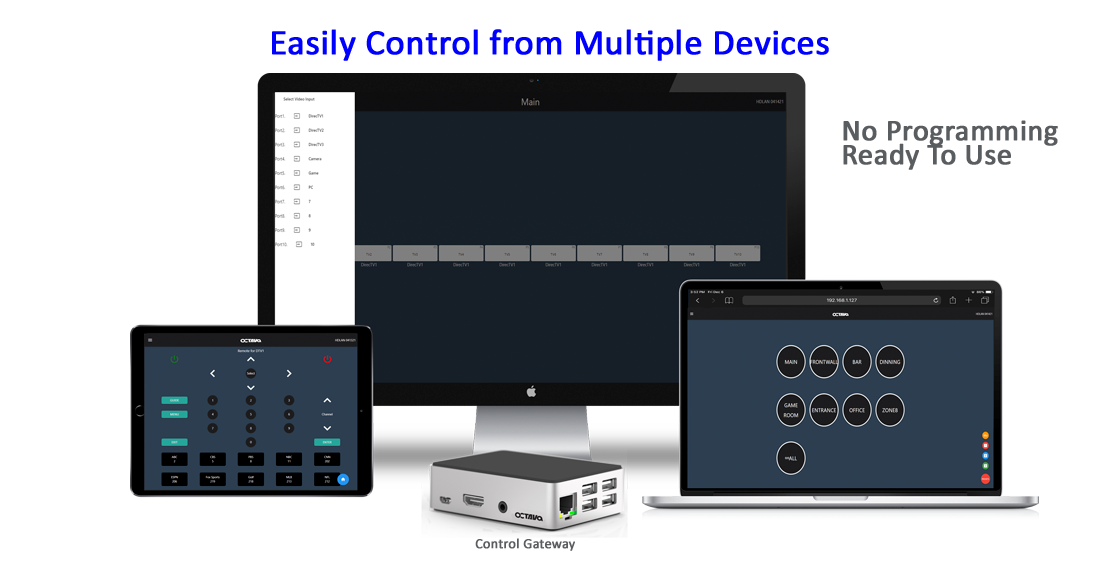 The Octava AVLAN | PoE HD over LAN /IP is an easy to use, scalable HD video switching solution enabling the design of multi-source to multi-video display systems using standard ethernet cables.
The AVLAN | PoE HD simplifies installation of Video system by using available CAT 5e/6 cable and a Gigabit Ethernet LAN switch. The AVLAN | PoE utilizes advanced MJPEG techniques and IP protocol to deliver 4K@30Hz video 300ft+ feet. Transmitter and Receiver units are PoE compatible and can be directly powered from PoE Network Switch. External power plugs are not required, allowing for clean and compact installations.
The AVLAN | PoE system is based on a scalable architecture thus enables system designers the flexibility of adding video sources or displays to the system as needed with minimum effort.
A customizable Control App for tablets simplifies system controls.
Ideal solution for Sports Bar TVs, Restaurant TVs or any application requiring multiple source to multiple TV distribution and controls.
Multi Source to Multi Screen Video Distribution

Scalable Architecture- Easily Add Sources or Screens as Needed.
Ideal for Large Scale Video Switching Applications Up to 255 Screens.
Efficient Bandwidth utilization- coexist with data traffic on network
4K@30Hz Video Resolution

2 Ch Audio

Powered from PoE Network Switch. Just plug in network cables.
Simple to Install
300 ft Link Distance over CATx Cables. Longer Distances Achievable.
Control Web App – Easily create Zones, Video Inputs|Ouputs for simple operation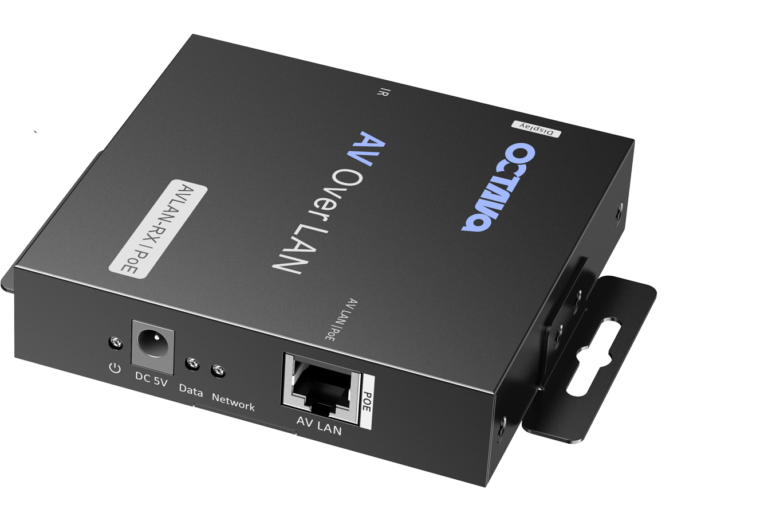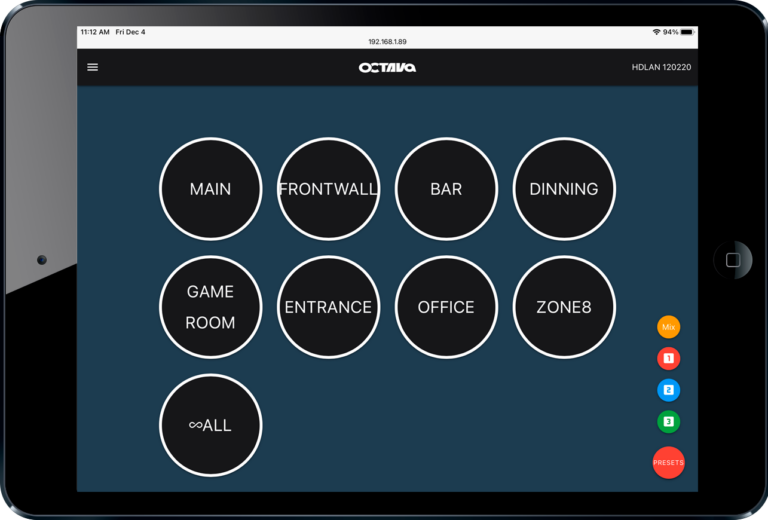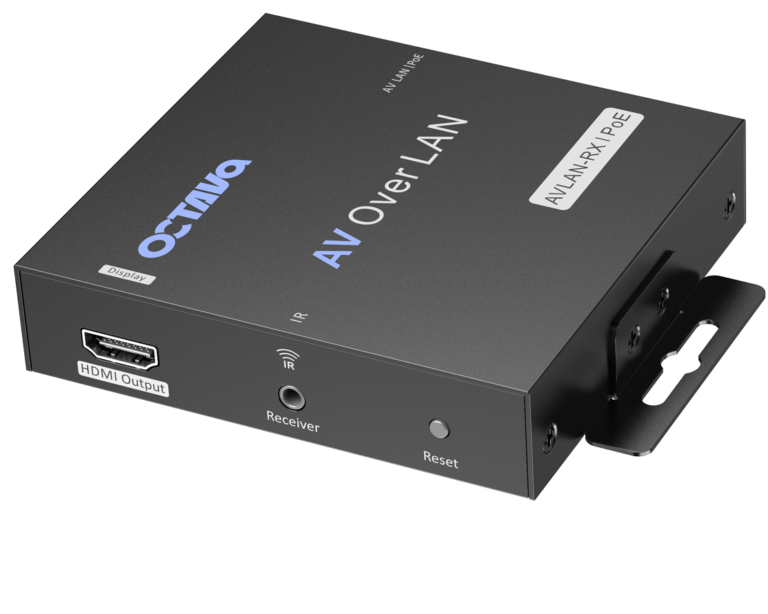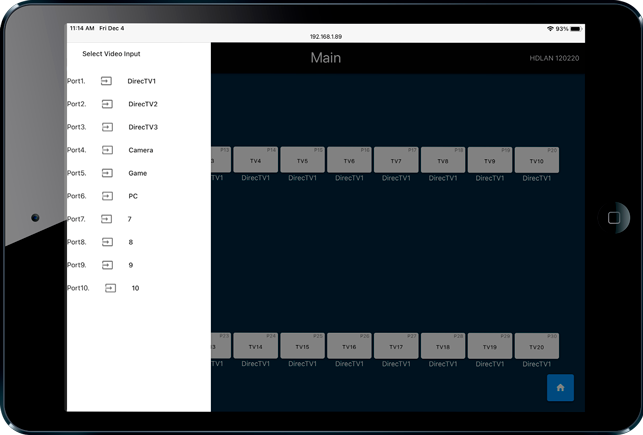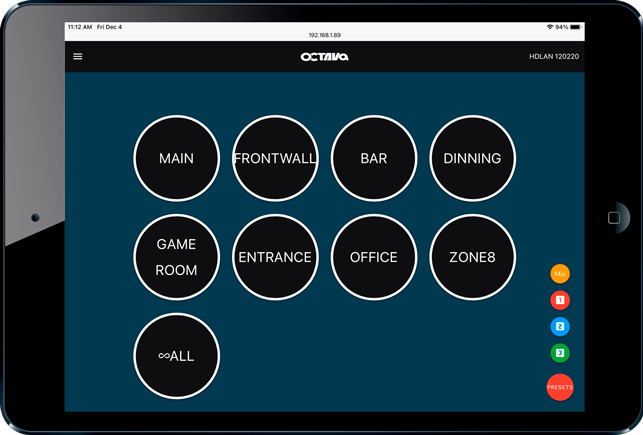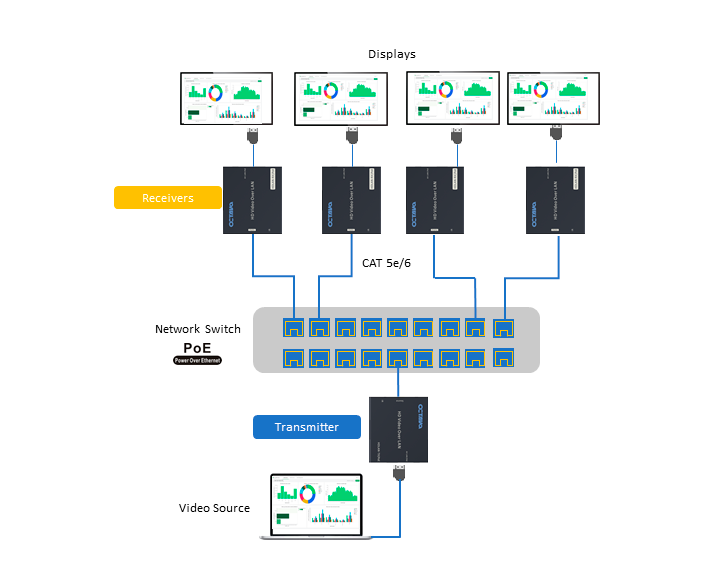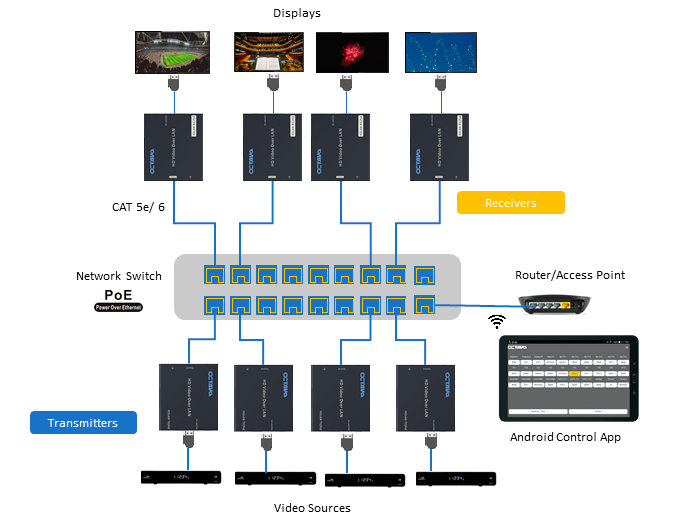 Video Resolution
480P, 720P, 1080i/P, 4k@30Hz.


HDMI
TX Unit In : 1
RX Unit Out : 1

Network Bandwidth and Link Distance
Bandwidth : ~20 Mbps per TX Video Channel
330 ft . CAT 5e/6 cabling recommended

N x M Video Matrix
Build Virtually Any Sized Video Matrix Switch. (Contact Us for Details)

IR Extension
IR control from Display back to Source

PoE or Local Powering
PoE Powered Conforming to IEEE 802.3af or 802.3at.
PoE Power Consumption < 6 Watts
Local Power Option from 5 VDC Available.


Dimensions
3.7 x 4.0 x 1 Inches ( 9.3 x 10.16 x 2.5 cm) Length x Width x Height


Let us know about  your system. We will happily provide quotation  for review. There is no-obligations for purchase.