Create engaging large display video walls for venues such as sports bars, store fronts, entertainment facilities and reception areas. The Octava PRO DSX Video Over IP system enables you to create virtually any sized video wall (1×3, 2×2, 2×3, 3×3). No expensive, proprietary thin bezel displays or video processors required- our solution enables you to use standard readily available displays. PRO DSX Video Over IP is truly a 'single device' solution that enables you to create virtually any sized video wall and route multiple sources to multiple displays to solve all your video distribution needs.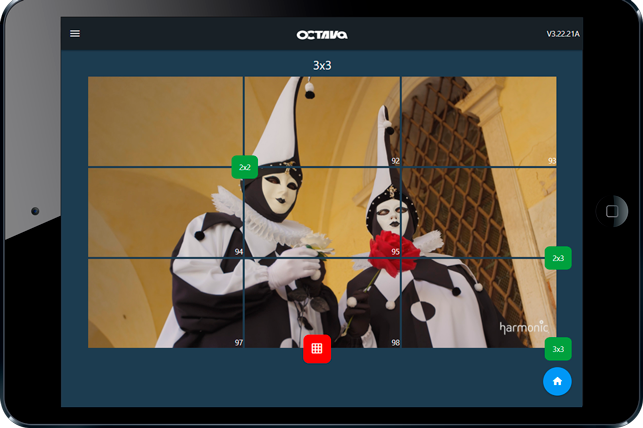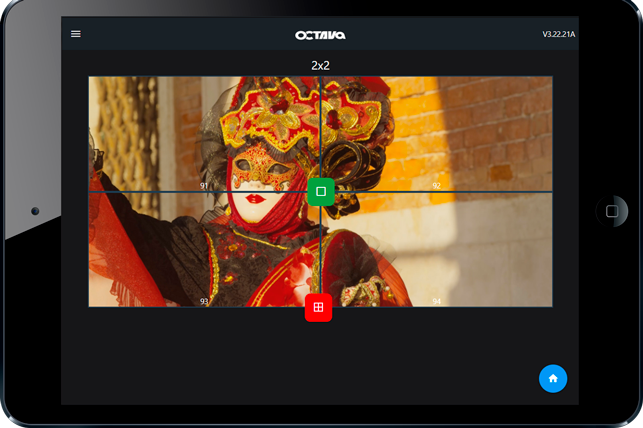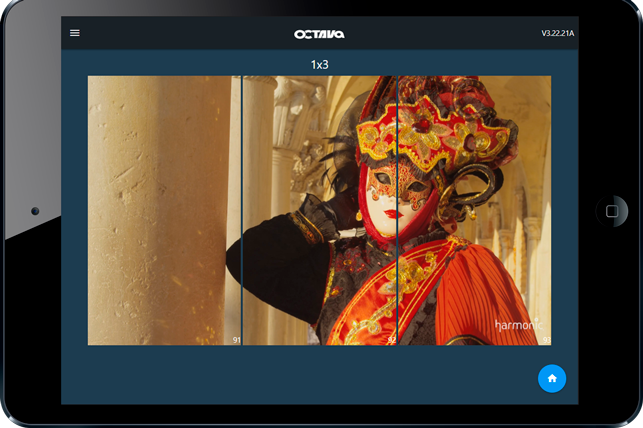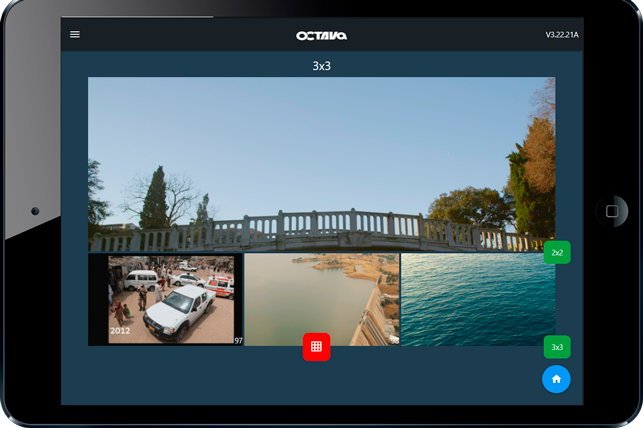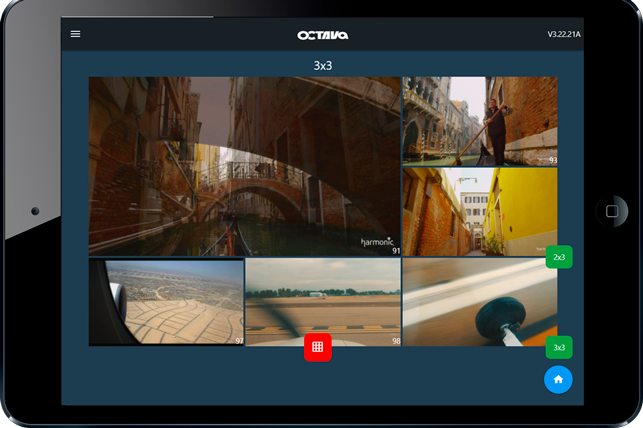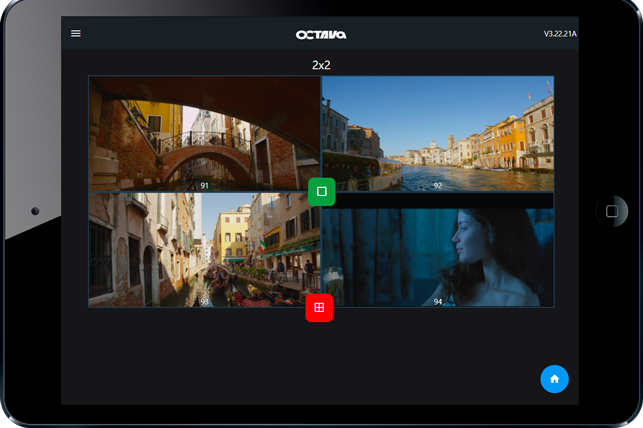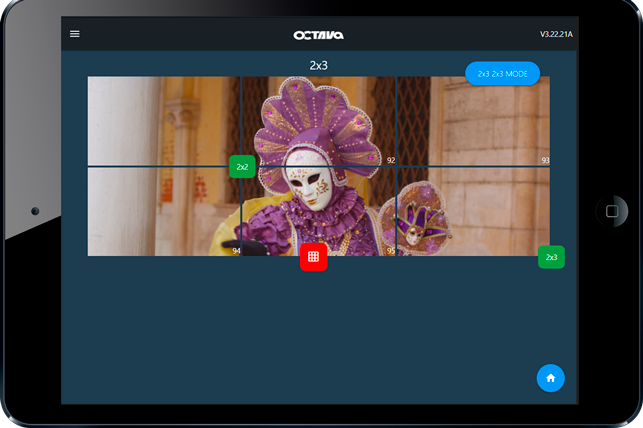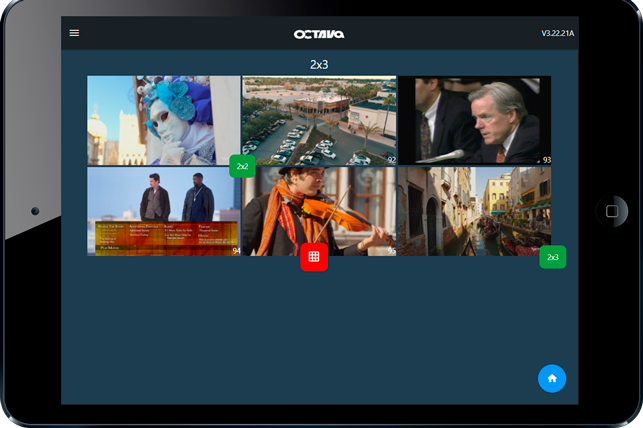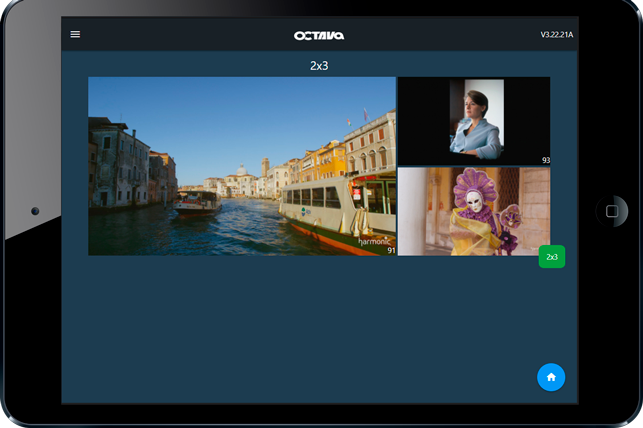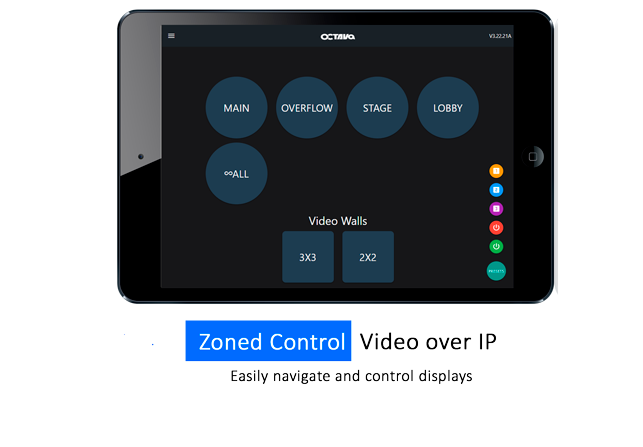 Video Resolution
In : 480P, 720P, 1080i/P, 3840x2160 @30Hz, 3840x2160 @60 Hz
Out : 480P, 720P, 1080i/P, 3840x2160 @30Hz

High Dynamic Range


Audio Out
2 Ch PCM, Multi-Channel Ouput ( RX HDMI Out )
2 Ch PCM ( RX Analog Audio Out)

N x M HDMI Video Matrix
Build Virtually Any Sized Video Matrix Switch. (Contact Us for Details)

Video Wall
Create Large Screen Video Wall 2x2, 3x3, 2x3, 1x3 portrait, 4x4 and more

Network Cable Link Distance
330 ft . CAT 6 cabling recommended

Ethernet Daisy Chain
Extra Ethernet Port on RX Unit for Cascading RX Unit

IR Extension . Remote Controlled
Bi-Directional IR Extension.
PRO DSX Video Switching Via Remote Control.

USB Port Extension + RS-232 Serial Port
USB Extension for KVM Applications
RX-232 Port Extension

PoE or Local Powering
PoE Powered Conforming to IEEE 802.3af or 802.3at.
Local Power Option from 24-56 VDC Available.

Dimensions
8.7 x 4.1 x 1.0 Inches ( 22 x 10.4 x 2.5 cm) Length x Width x Height


Let us know about  your system requirements.  Our design team will review and happily provide system build for your review. There is no-obligations for purchase.