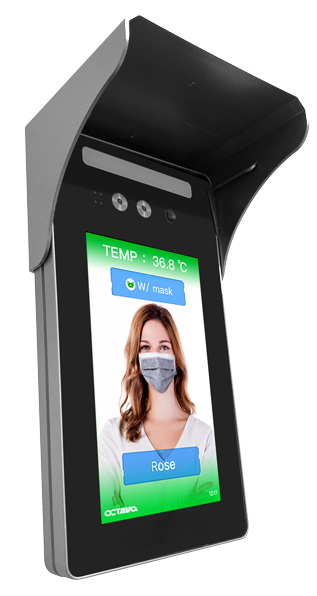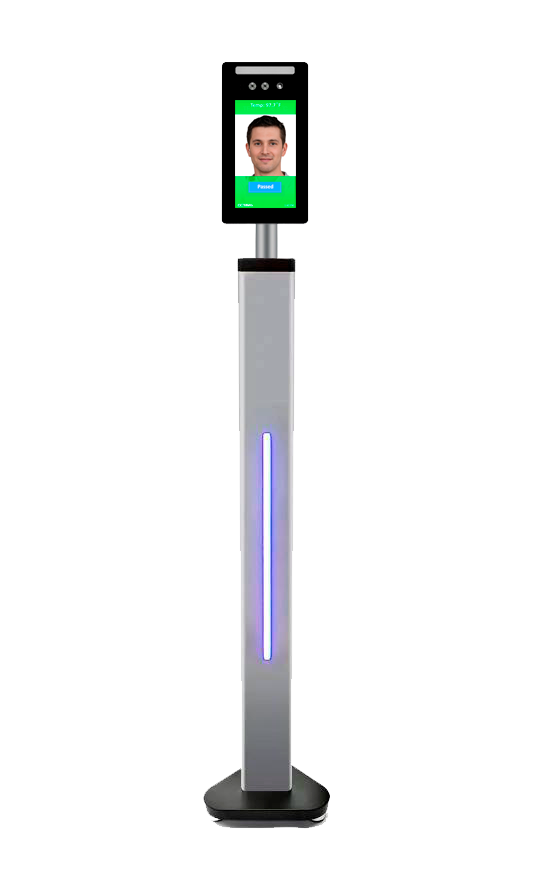 Automated Temperature Screening






So glad we got this... Its been a real relief not having to manually take temperature and remind staff/customers to put on mask. Love that it is fully automated and after few days, our staff and customers were accustomed to using it. Our customers really appreciate that we went the extra step.
Never thought taking temperature of all of our employees would be such a big deal but after about 3 days, we gave up and ordered this automated temperature/mask detector that a colleague refer us to. Its 'Automatic' and we don't have to deal with the stress of pointing a temperature probe at our customers 😊 It was worth the $$.
"We have received your thermal screening product and are very happy with it to date."
Reopen with Confidence.
Automated body temperature and mask screening kiosk screens all incoming guest quickly and discreetly.
Automatic and Contactless to eliminate long waits and avoid unecessary confrontations.
Visible reminder to your guest that all safety protocols are in place and to be mindful of temperature anomalies, and mask rules as required by your premise before entering.
Intended as an adjunct to other screening procedures to proactively protect your Customers, Employees and Brand
Installs in minutes.
Disclaimers: NOT intended nor designed to diagnose or detect medical conditions.
The measurement should not be solely or primarily relied upon to diagnose or exclude a diagnosis of COVID-19, or any other disease.
Elevated body temperature in the context of use should be confirmed with secondary evaluation methods (e.g., an NCIT or clinical grade contact thermometer).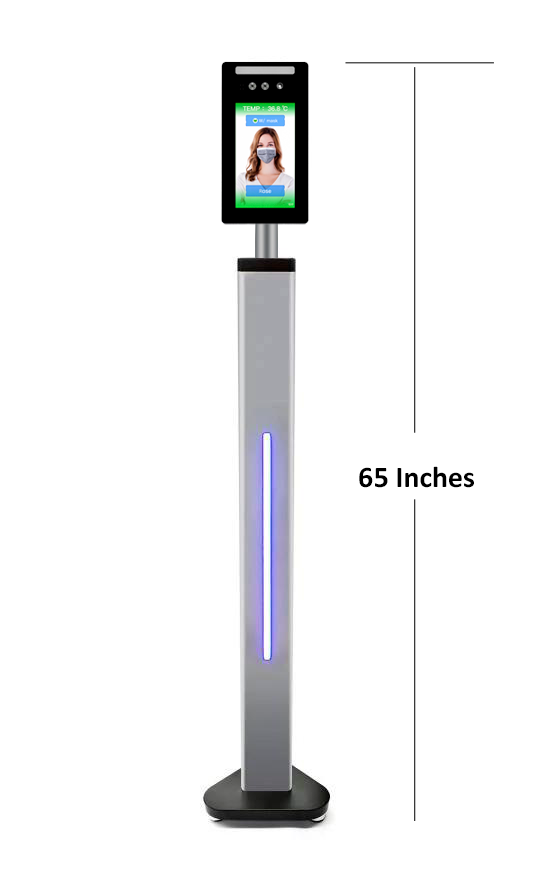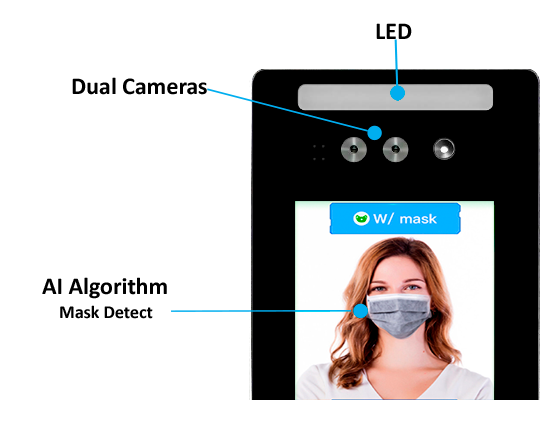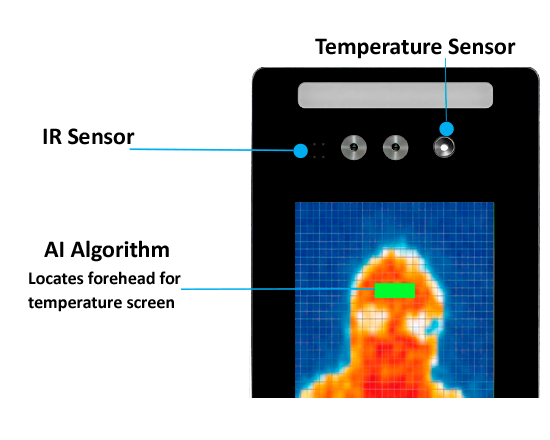 Temperature Accuracy
+/- 0.54 degrees Fahrenheit
+/- 0.3 degrees Celcius
See disclaimer. NOT intended nor designed to diagnose or detect medical conditions.

Thermal Sensor

Type: Infrared for contactless detect
Recommended Range: < 19.6 inches (0.5 m)

Mask Detection
Mask presence detection (optional)
Facial Recognition (optional , 24,000 records)

Automatic Measurement and Scanning
Measurement and Detect time : <1 second

Integrated Server
Provides real time data when needed

Access Control Output
Gate/Door Access control. Integrated Relay ( normally open)

Network |Ethernet
RJ-45 Ethernet Port

USB Port

Audio Out
Standard or customize with your content

Powering
12V DC Consumption 20W (MAX)

Dimensions
10 x 5.5 x 1.0 Inches ( 25.2 x 13.6 x 2.6 cm) Length x Width x Height

Screen Size 8 Inches
Temperature | Mask Screener 
Temperature | Mask Screener  + Floor Stand
Request for large Volume Quote
Let us know about  your premise screening requirements.   There is no-obligations for purchase.