The startup configuration is the configuration your Cisco Network Switch run on when they reboot or power up. The following is the procedure for updating the Startup Configuration.
Connect the Cisco switch to your Network
Use a Network Scanner ( for example Fing) to determine the IP address of the Cisco Switch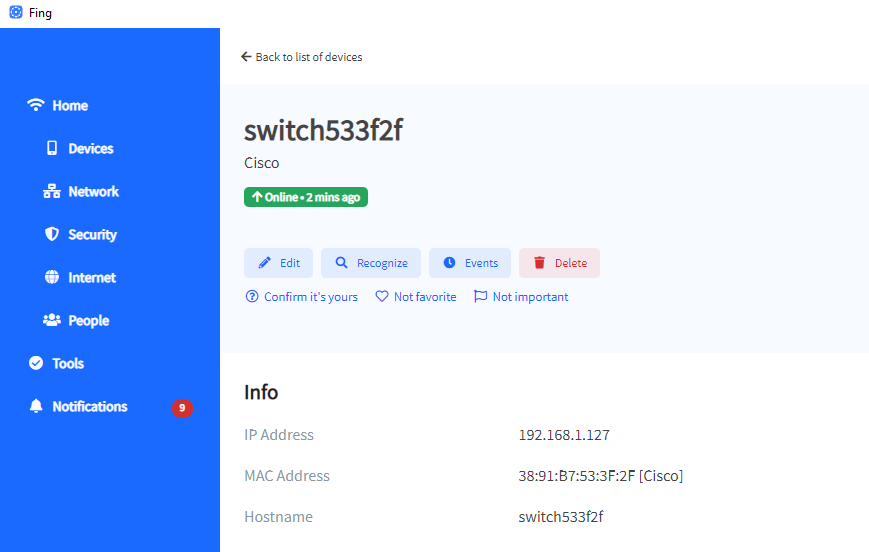 3. Open a Browser and enter the IP address of the Cisco Switch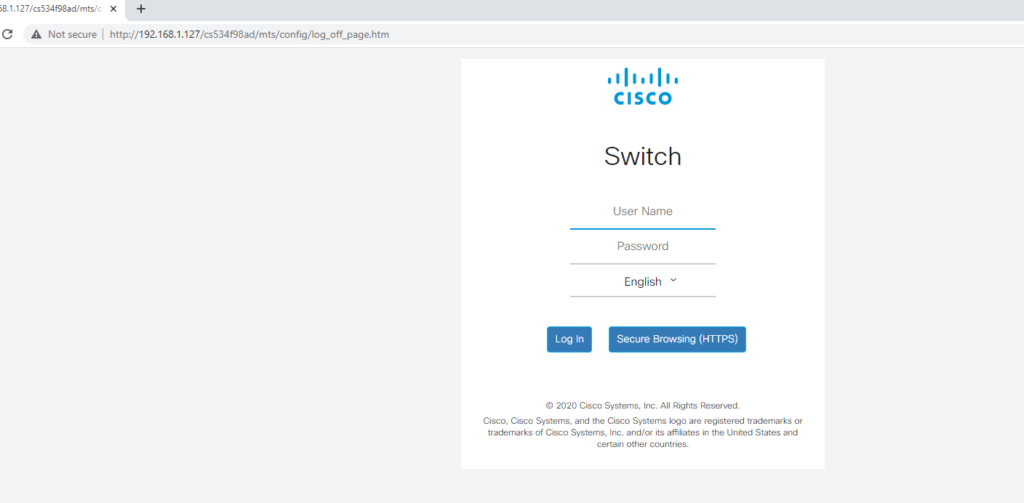 4. Login in the Cisco Switch using the default
User Name = cisco
Password = cisco
5. Change the default User Name and Password . Please make note of your choice.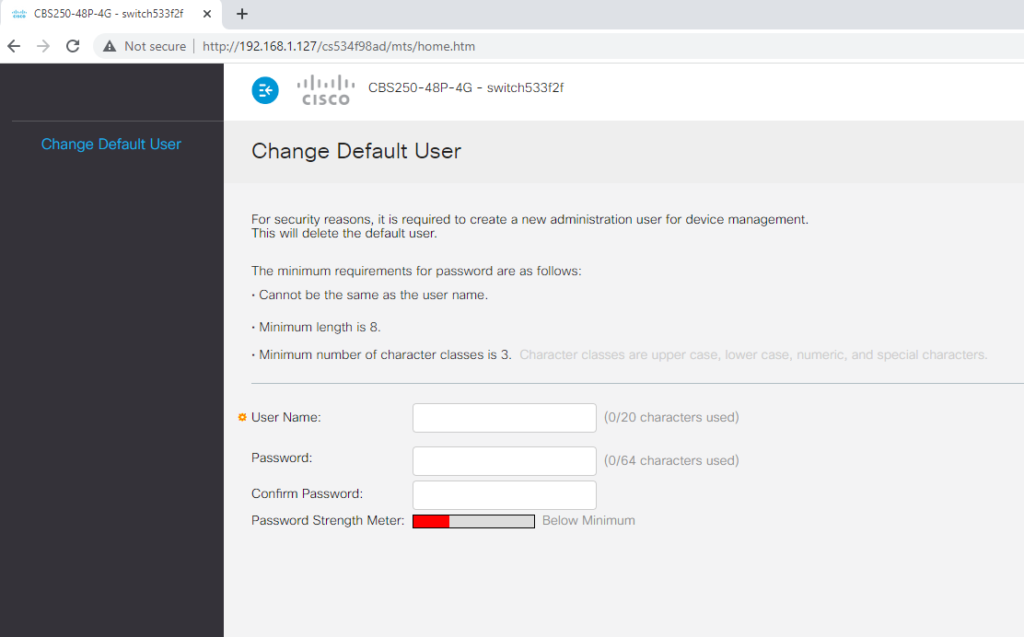 6. Update the Startup File
Go to Administration / File Operations.
Selected Update File
Select Startup Configuration
Select HTTP/ HTTPS
Chose the file that you have been provided with.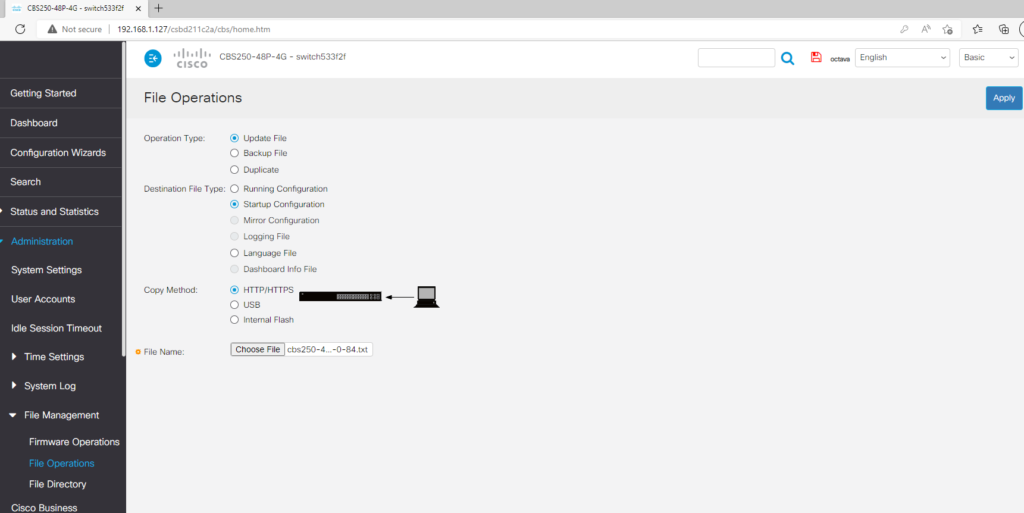 7. Press 'Apply'

8. Perform an Immediate Reboot
Go to Administration
Select Reboot
Select Immediate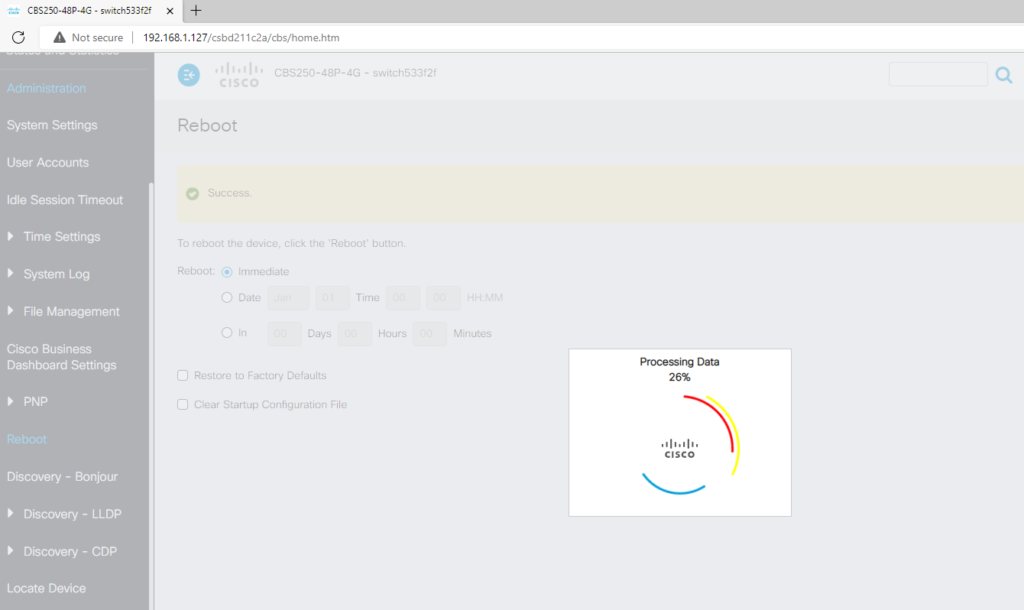 9. Wait for Reboot to complete. Done.