Follow these instructions to rollback or update the firmware on Cisco SG350 series switch. In the example here, we will be rolling back the firmware of a Cisco SG350-28P switch to firmware version 2.5.0.83.
Step1: Go to the Cisco software download web page : https://software.cisco.com/download/home/286288261/type/282463181/release/2.5.7.85?i=!pp
Step2: Download the Firmware version 2.5.0.83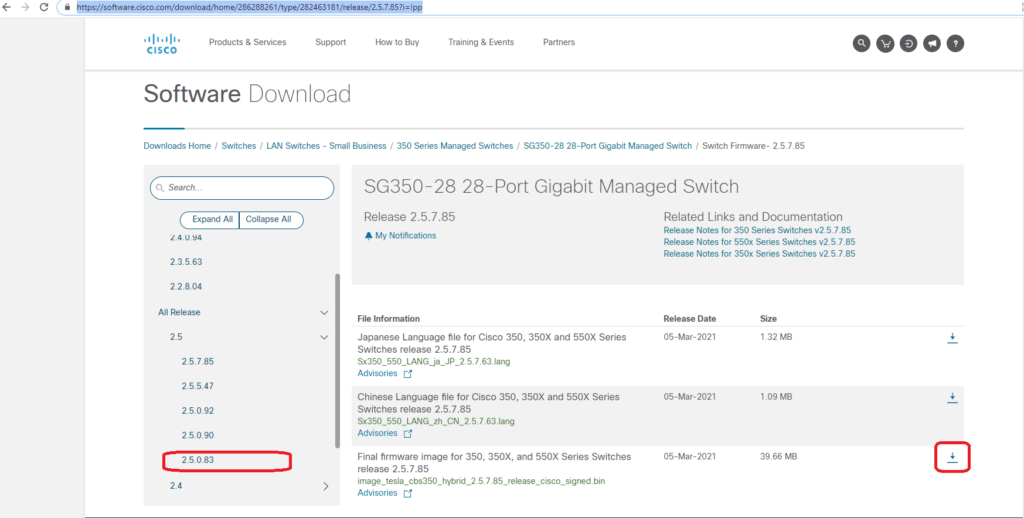 Step 3: Log in to the Cisco SG350. Goto Admin/File Management/Firmware Operations.
Operation Type: Choose Update Firmware
Copy Method: Choose HTTP/HTTPS
File name: select the firmware 2.5.0.83 that you downloaded from step 2.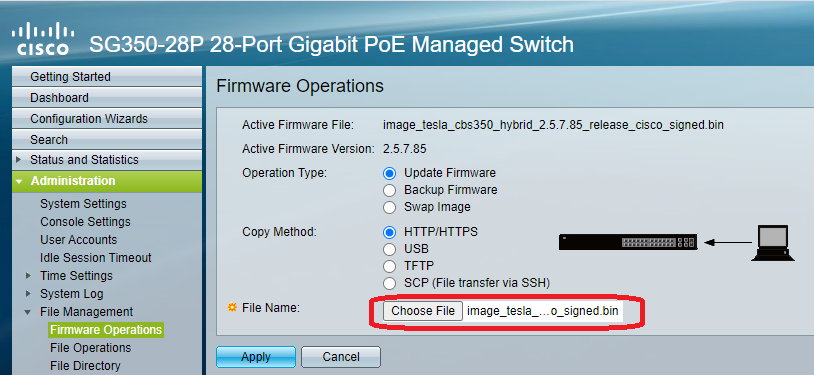 Step 4: Select Apply and wait for firmware to load.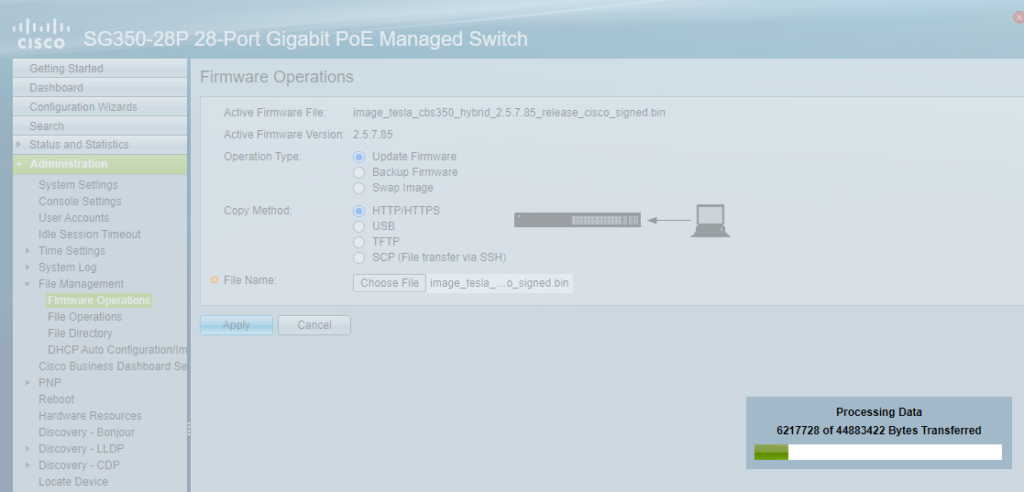 Step 5. Wait until Processing Data has completed. Then Reboot the Cisco Switch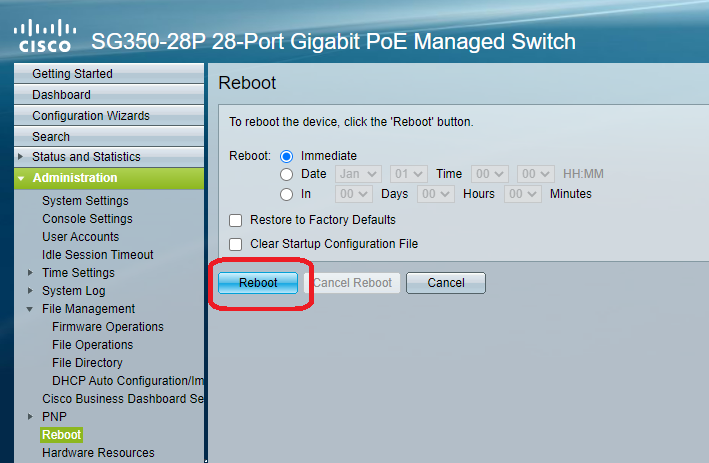 Step 6 wait for the Cisco switch to reboot. This will take ~ 2minutes.
Step 7. After Cisco switch has fully rebooted. Log back into the Cisco switch and you will be prompted to change the username and password. Make note of the username and password.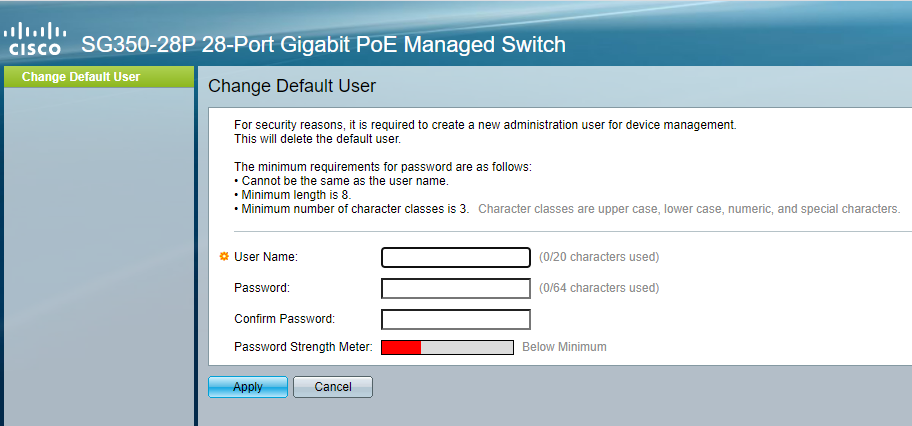 Step 8 Go to Status and Statistics/ System Summary. Verify that the ACTIVE Firmware Image is now 2.5.0.83